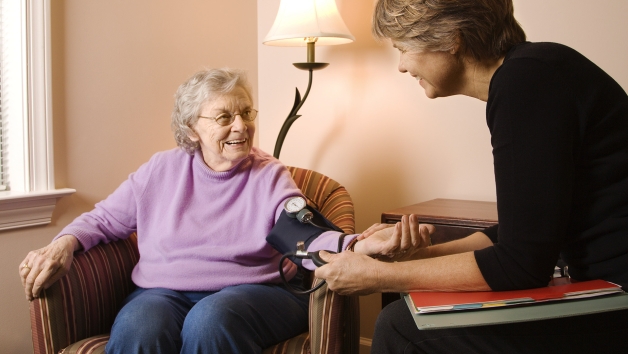 Health at Home
1240 N. 19th St.
Nebraska City, NE 68410
United States
Thank you for considering Ambassador Health at Home as an option to meet your health care needs. At Ambassador Health at Home, we understand that selecting a home health provider can be an overwhelming decision to make. Our goal is to provide you with the answers and support you need during this step of your health care journey.
Home health care may be appropriate if you are experiencing any of the following:
Change in medical condition
New medical diagnosis
Frequent ER visits or re-hospitalizations
Frequent falls
New medication or new dosage
Difficulty managing medications
Upcoming or recent surgery
In need of therapy services
You are an individual with a unique set of health care needs. Ambassador Health at Home's holistic approach to wellness includes a multi-disciplinary team that works together to help you reach your desired level of health and wellness and avoid re-hospitalization.
Skilled Nursing - Skilled nursing services are performed by Registered and Licensed Nurses  and include a wide range of expertise that includes: pain management, IV therapy, wound care, TPN, and continued disease/condition-specific education.
Therapy - Physical, occupational, and speech therapists create and deliver a customized treatment plan that addresses your specific needs, and may include: increased strength, endurance, and mobility; restoration of the skills necessary for everyday living; recoupment of oral motor, swallowing, cognitive-linguistic, speech or language skills that have been affected by injury or illness.
Home Health Aides - Home health aides perform certain treatments and care services as ordered by your physician and supervised by a nurse or therapist. Services may include: assistance with ambulation and exercise, meal preparation, personal hygiene, maintaining a safe home environment, and reporting client status changes.
Ambassador Health at Home complies with applicable Federal civil rights laws and does not discriminate on the basis of race, color, national origin, age, disability, or sex. 
ATTENTION: If you speak a language other than English, language assistance services are available to you, free of charge. Please call 1-888-469-6555.